Chat GPT can help you save time in a lot of ways, in this example it can write custom comments that are both HQ and genuine. You can tell GPT to write the comments in different ways to match the vibe of your content. Instead of relying on low quality grammar from MicroWorker comments or wasting time writing them yourself, give GPT a go at it!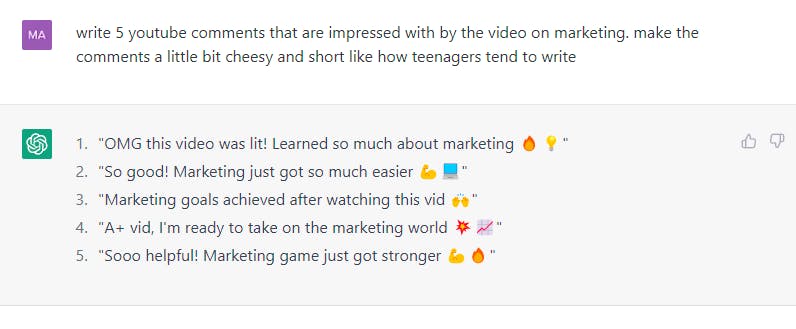 .
You can use SMMGlobe's custom comments service and paste the comments generated by GPT.
.
Another method that can be used sometimes is to scrape comments from other similar videos (using software), but overall I recommend just being more specific in your GPT prompt and you will find what you need.