Tired of saturated methods? Here are some hot and fresh traffic sources that can yield great results with very low resistance. Platforms with low competition and underdeveloped measures against content locking.
(Compared to the typical big traffic sources such as YouTube, Instagram, TikTok and so on)
-
#1. Truth Social
-
Developed by the former US President Donald Trump, Truth social is becoming very popular among American conservatives. It has just been approved to be on the Google Play store and is currently ranked the number one trending app on android. The platform is restricted to USA only resulting in a highly niche specific user base. If you are in tune with American politics, there are many creative ways to harness this traffic source to generate conversions.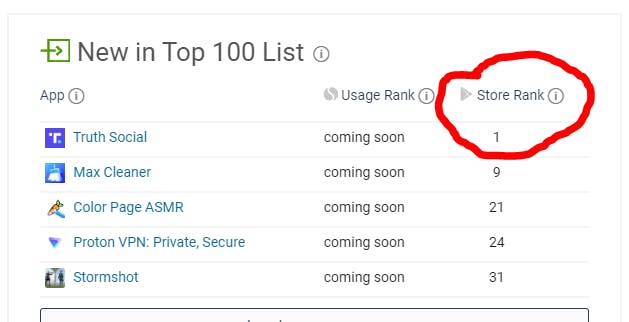 -
#2. Parler
-
A similar vibe to Truth social, Parler has a notable user base and is set to be acquired by Kanye West. Stay ahead of the curve and tap into Parler for a growing traffic source that is likely to gain new investors.
-
#3. BitChute
-
Typically home to "politically incorrect" content and conspiracy theory content. This audience is very strange but totally devoted and passionate in their beliefs. I'm not sure how, but surely there is a way to convert this audience into leads. (free tinfoil hats)
-
#4. 9Gag
-
Post sharing platform that has an impressionable audience especially through the use of memes. If you can make a quality post that fits in with the audience and follow it up with artificial custom comments to hype up the credibility of the post, it can generate significant traffic so long as the post is enticing with approval in the comments. These users judge the narrative of a post entirely by the conversations unfolding in the comments. Make a creative meme-ish post promoting your site or YouTube video, then make sure to control the conversation in the comments.
-
#5. iFunny
-
Mostly memes and random funny videos. There are no signs of content locking activity on the platform. Making a post, shouting out your site or YT video will be easy to "rank" on this platform. So long as it looks real and with positive comments / like ratio. You could use MicroWorkers to boost your posts.
-
#6. Memedroid
-
Similar to iFunny, same basic concept.
-
#7. Imgur
-
Typically used to quickly upload an image and share the link. Imgur has a notable number of users that browse the platform for trending images. You can again, artificially rank a post under hashtag keywords and generate traffic.
-
#8. Tumblr
-
A platform that has fallen from grace, still has a decent SEO score, especially among its small but loyal userbase. You can make unique posts targeting these fanatics with giveaway niches. Artificial social proof in the comments from user profiles that fit in with their narrative is key here again.
-
#9. Pinterest.
-
Image SEO for whenever people (mostly) search on google images. You can build a catalogue of innocent niche specific images (gain views) and then finally make an image post promoting your content locker offering on that page.
-
#10. Vimeo
-
Not going to earn you a fortune but there is definitely room to scrape traffic in generic niches. I would recommend developing a bot that can mass upload to cover as many niches as possible.
-
#11. Myspace
-
Not many users or traffic capabilities, but this platform can help with SEO for your other platforms.
-
#12. Telegram
-
A good traffic source if you build large group chats for any specific topic, best for news channel chats. Once you build a chat with thousands of members you can periodically post messages promoting your landing page.
-
#13. Twitch
-
Setup a looping video livestream and pump it up with artificial views. Do this for every major streaming topic category and you will rank in them.
-
#14. Classified Ad Sites
-
Make ads in many different local marketplace classified ad platforms. One post per city region / per item niche. (Craigslist, Kijiji) Interested buyers will message you, tell them you give a good deal but they need to verify captcha because of fake buyer activity. (Captcha OG locker)
-
#15. Triller
-
TikTok copycat. Some traffic potential.
-
#16. Yubo
-
People looking to chat with others, you can either manually chat with people to entice them to visit your landing page or setup a bot that will engage with people automatically.
-
#17. Caffeine TV
-
Video streaming site, similar to twitch.
-
#18. Likee.video
-
Yet another TikTok copy. Still has some traffic, check it out!
-
that's it for this list folks. Will share some more traffic sources in a future article.